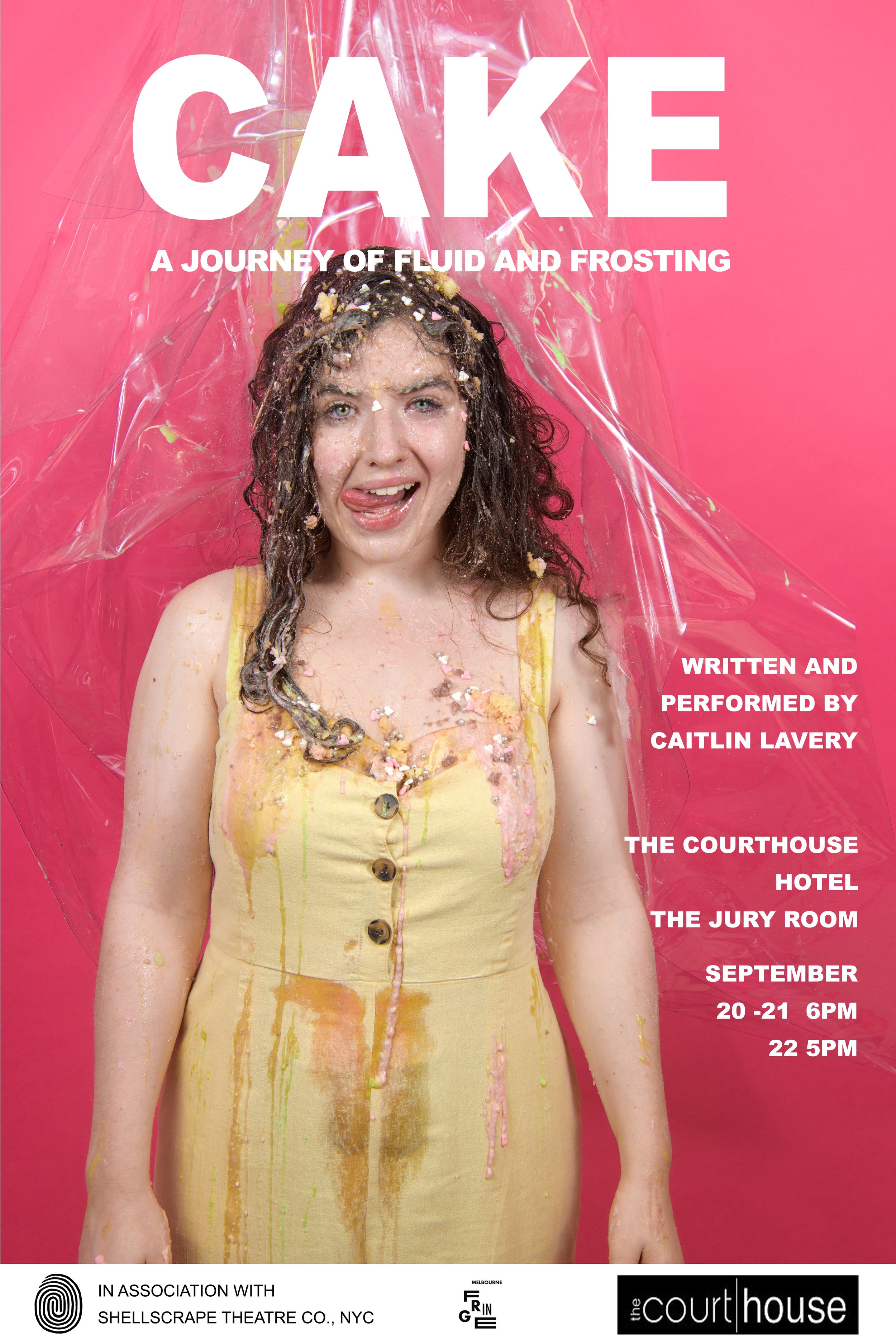 This production investigates female intimacy through the lens of objectum sexuality. This piece follows a woman who is in love with a cake as she faces taking their relationship to a new level.
Written by Caitlin Lavery
Directed by Elaine Rava
melbourne fringe festival
This is a story about a woman who's in love with a cheesecake and a cheesecake who's probably, basically in love with her back.
This is the true account of the first and only night they spent with one another… intimately, like smooshing bits of themselves together.
A modern day fable of love, courage and most importantly soft lighting.
This is the story of …
CAKE
Warning: Contains moderate coarse language, adult themeS
Follow our journey on instagram
Artistic Director, Elaine Rava will be travelling to Australia and documenting the journey along the way! Check out our travel blog for an inside look on all things "CAKE". Follow @cakeatthefringe for exclusive updates and information.